Enjoy this moment, Reds fans
You've earned it
By this time, you already know that the Cincinnati Reds clinched a spot in the playoffs with a win over the Twins in Minnesota on Friday night. If you didn't know…well, now you do. The Reds made the playoffs!
Midway through the game, I tweeted this:
As usual, I was just trying to be be a little irreverent over this nutty situation we find ourselves in here in 2020. Most readers of the tweet just scrolled past, some chuckled softly to themselves, some rolled their eyes over yet another dumb tweet coming from the always-underwhelming @dotsonc account.
But a couple of people accused me of being a Debbie Downer, of mocking Reds fans for being excited. To the contrary, let me be clear: Every serious Reds fan should be celebrating this moment.
I don't care that the Reds "only" clinched at least eighth place in the NL* with that victory. When the players ran out onto the field after the win, smiles everywhere, I was happy. Judging from the delirious reaction on Twitter, many of you were ecstatic, too. And why not? After seven long years, the Reds have a chance to win a championship again.
*When the dust settled, the Reds ended up as the 7th seed, one of four National League Central teams to qualify for the postseason. They'll play the NL East champion Atlanta Braves at noon on Wednesday in a best-two-of-three series that they're calling the "MLB Wild Card Series."
I don't care if the playoffs had to be expanded for the Reds to qualify. They're there, which means they can win it.
Over the last seven years — and for most of the last three decades, if we're to be honest — the Reds have been difficult to watch. Nigh impossible, often. We've suffered through starting pitchers named Marquis and Holmberg and Adleman and Melville and someone called Daniel Wright, who I can't remember but actually exists, evidently. Reds fans have cheered for Skip Schumaker and Kristopher Negron and Cliff Pennington. We've watched nervously as relievers named Quackenbush and Axelrod and Balester plied their trade.
We've watched Reds teams that had no chance whatsoever of playing in the post-season, and we've cheered for them faithfully. Even on the couple of occasions where we had some pre-season expectations, many of us stuck with the team even after they dashed our hopes almost as soon as the season started.
Even this season has been difficult to watch until the last couple of weeks. But you hung in there. You kept watching. You kept rooting. You even continued to hope, against all odds.
So celebrate. Shout it from the rooftops. Wear your Reds gear proudly everywhere you go. Let's throw a parade that ends at Fountain Square, as far as I'm concerned. Reds fans have earned the opportunity to feel some joy. Because, frankly, this team has given us nothing but heartbreak for most of our lives.
Qualifying for a sixteen-team playoff isn't exactly an earth-shattering event. But it's better than what we've been enduring for the last seven years. Enjoy it, and don't let anyone rain on your parade. And who knows? Maybe we'll have more to celebrate very soon.
Enjoy This Moment, Bengals Fans?
A tie? Really?
This Week at The Magazine
Now that the Reds have made the playoffs, are they an actual contender? Absolutely:
How can I state unequivocally that Cincinnati will be a tough opponent for someone in the playoffs, after we just witnessed two months of mostly hapless baseball? I'll give you three reasons: Trevor Bauer, Luis Castillo, and Sonny Gray.
Blast From The Past
Random starting lineup from Riverfront Stadium, circa 1996.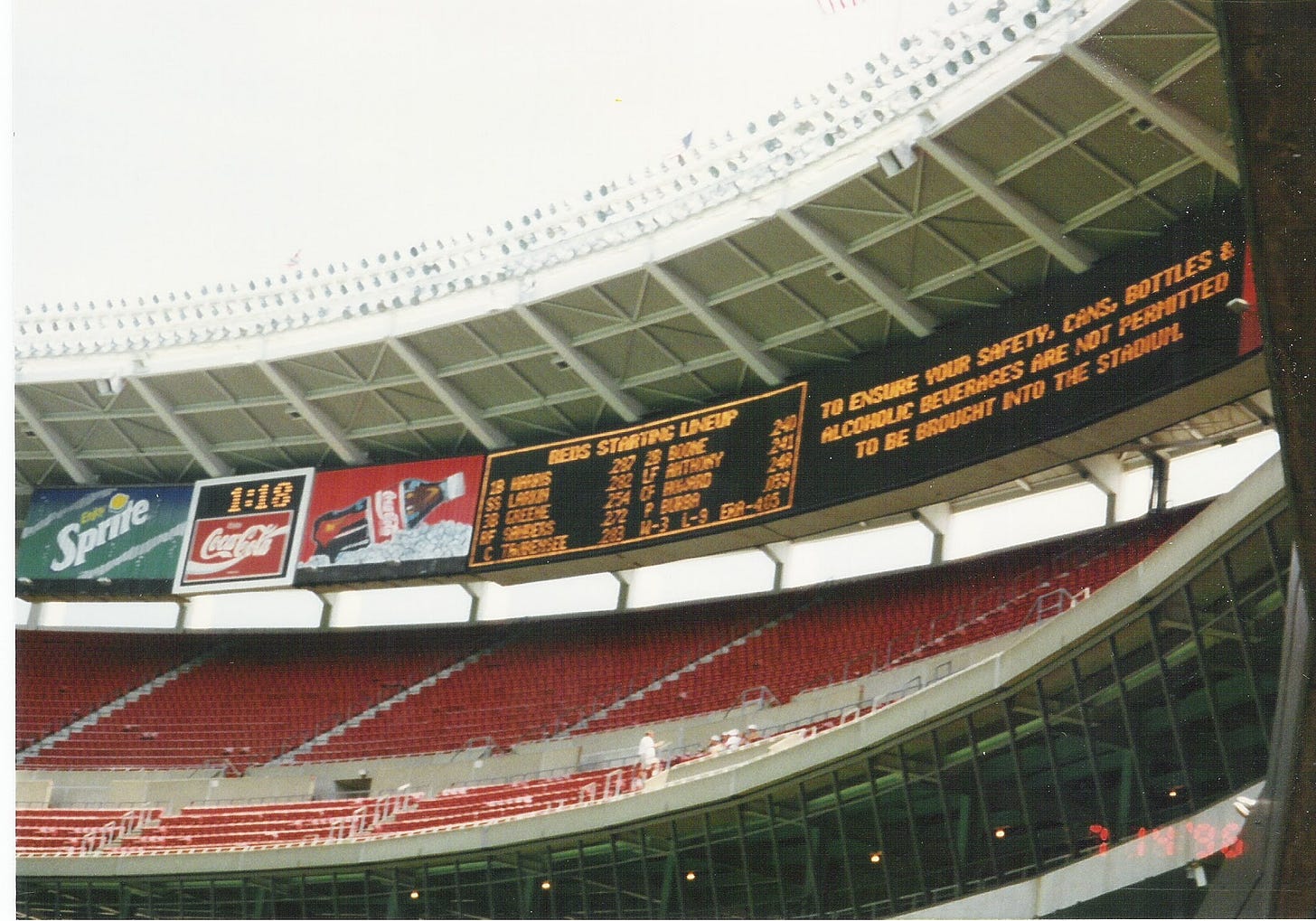 If you have a Cincinnati sports-related picture you'd like to share here, send it my way (dotsonc@gmail.com). Only rule: it has to be a picture from before 2000.
What I'm Reading
Mo Egger: It won't be easy, but Reds must prioritize keeping Trevor Bauer in 2021
Robert Weintraub: Why can't the Bengals fix their offensive line?
Doug Gray: What the Reds are saying after clinching a playoff spot
Justin Williams: 'I knew it was going to be a battle': Cincinnati tops Army in uneven performance
Wick Terrell: So the Cincinnati Reds found their way into the playoffs...
Matt Wilkes: Tyler Mahle and his revamped fastball
What I'm Watching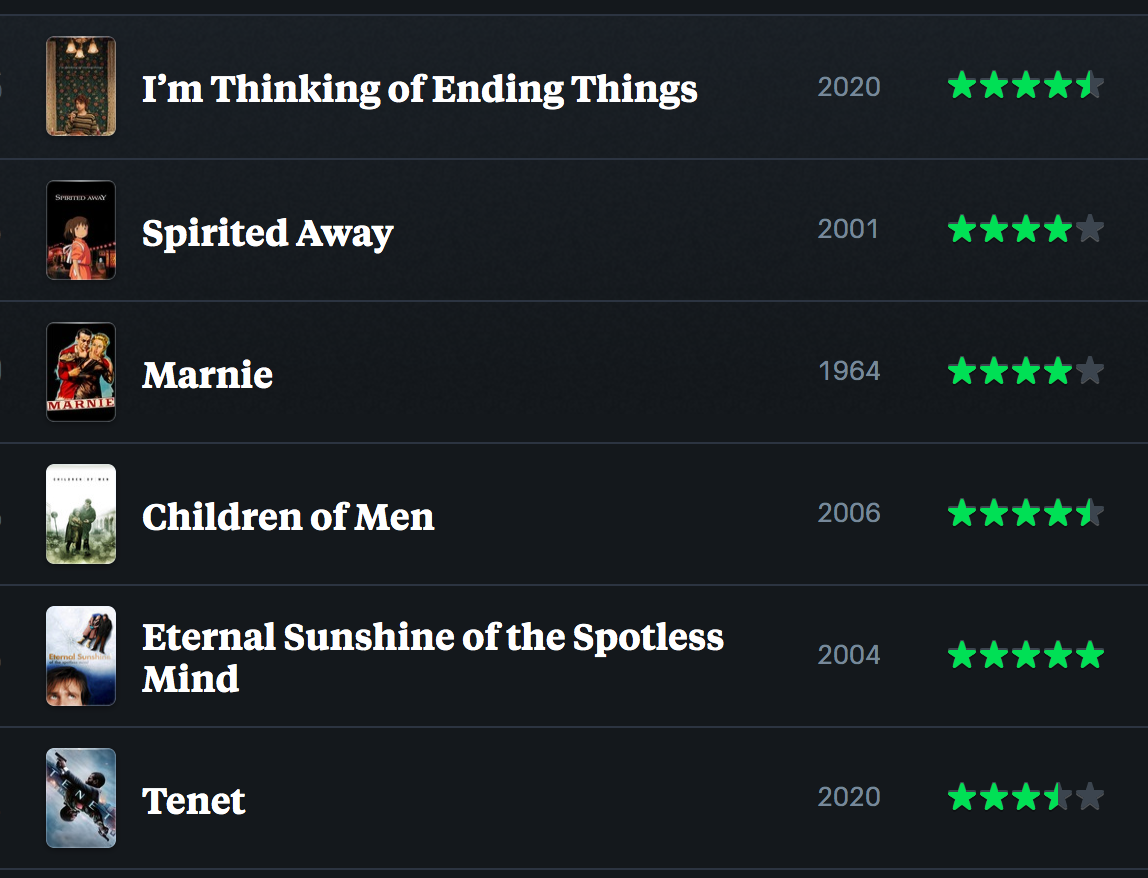 Pretty good run of movies recently. Christopher Nolan's "Tenet" has its problems (sound editing, anyone?), but it's a fun watch if you're ready to go back into a theater. The other 2020 movie I've seen recently was the latest from Charlie Kaufman, Netflix's "I'm Thinking of Ending Things." It was really great, though it's a typical Kaufman brain-bender and so your mileage may vary. Can't wait to watch it again.
"Marnie" is the 25th film in my ongoing quest to make my way through Alfred Hitchcock's entire filmography.
"Spirited Away" and "Children of Men" are two superb movies that I somehow hadn't caught up with until recently. Both are highly-recommended, and I'm already thinking my 4-star rating of "Spirited Away," a dreamy animated film from Studio Ghibli, is unfair. It was really good.
The World's Most Dangerous Podcast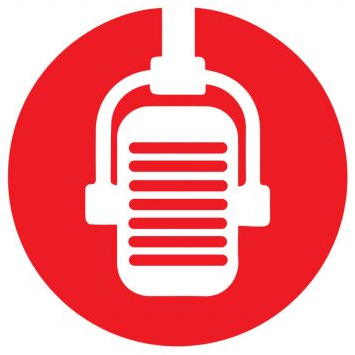 Redleg Nation Radio #343: Stayin' Alive. Subscribe everywhere you find dangerous podcasts. Or any other podcast, really. Support the podcast here.
Etc.
Thanks for subscribing! The Riverfront is designed to be a place we can explore the experience of being a sports fan in a city that often seems to break our hearts. I want to investigate the things that bring us together as a community, instead of the constant drumbeat you hear elsewhere about the things that divide us.
Feel free to forward this newsletter to any of your Cincinnati sports-loving friends, or send them to our Substack site so they can subscribe for free.
If you have any comments, or just want to argue with me about anything I've written, feel free to shoot me an email at dotsonc@gmail.com. The best comments will be featured in a future newsletter.